How do you get to perform in the Stardust Theater on the Norwegian Jewel? Practice, practice, practice. Here are some shots of the place where we do our show - it seats about 1,200 people (the boat can hold 2,400)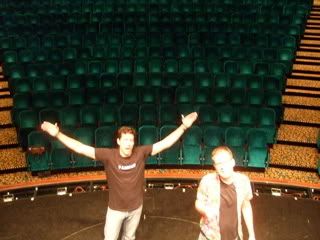 and is pretty gaudy - like everything on a cruise. There is a rotating part of the stage, which we use, and smoke machines, rock concert-style lights, and a huge front curtain with a peacock on it that is so glittery and obnoxious it looks like Cher's wardrobe threw up on it.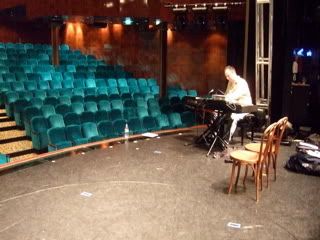 We are living the dream! This week will be the most work we do in our entire stint on the cruise. I know, 5-hour daily rehearsals. Boo hoo.
That's me playing on the set for one of the dance shows. We're doing it!!