Tonight was my last show with my improv team, Carl and the Passions. It was fantastic.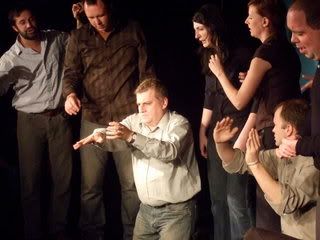 Our suggestion was "teardrop" which is very fitting for my last night with my crew. The show was a great group effort, and it made me so sad to leave them but also reminded me what will be waiting for me when I get back.
After the show, we went for drinks at Blarney Stone, the unofficial Carl and the Passions hang out. Steve was there of course, as was John, my friend from NYC, who plays on our team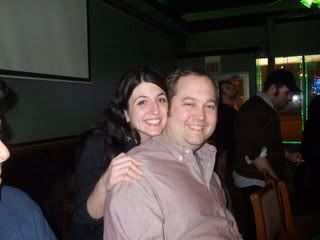 when he is not being fantastic in NYC. Thanks to the Passions for flying him in as a goodbye present. Or, at least lying to me and saying that you flew him because I was leaving.